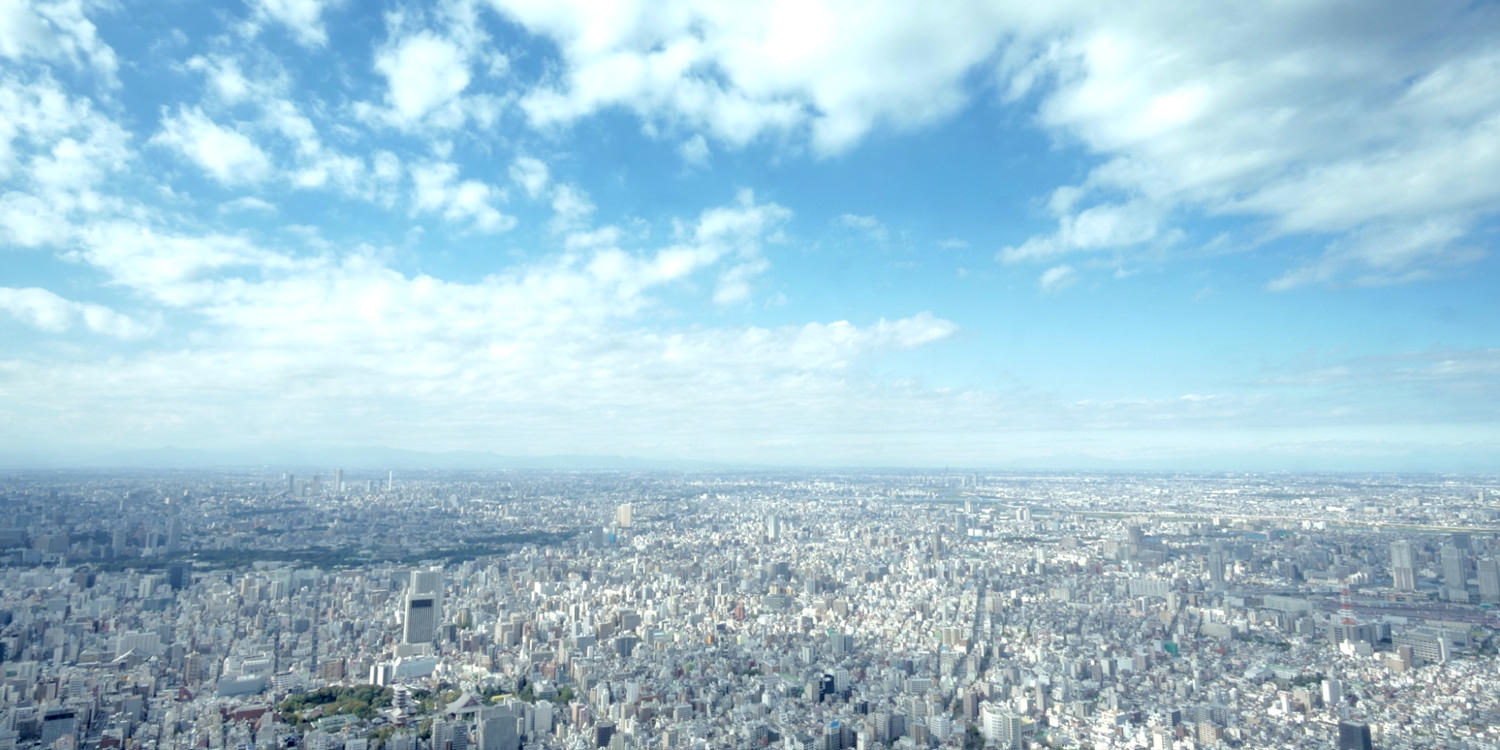 Riccoh the next stage
We would like to thank from the bottom of our hearts all the users of Riccoh products and all the customers who purchase Riccoh products.
The Riccoh Group's proprietary "Wave technology", which awakens, controls, and measures heat, magnetism, electricity, and vibrational waves, supports health, maintains our customers in a state of "well-being", and we consider the process for achieving this to be important, so supporting a "well-being life" is
a social contribution activity by Riccoh.
Director and CEO: Yoshiyuki Harashima
Company Outline
Name
Riccoh Co., Ltd.
Head Office

NIHONBASHI MITSUI TOWER 6F,

2-1-1 Nihonbashimuromachi, Chuoku, Tokyo Japan 103-0022
TEL:03-6262-1228 FAX:03-6262-1229

Plant
2744-212 Tomiku-Ura, Kunisakimachi, Kunisaki, Oita 873-0643
TEL:0978-74-1311 FAX:0978-74-1310
Representatives
Director and CEO: Yoshiyuki Harashima
Capital
100 million yen
Business
The development, manufacture, and sale of new home treatment devices/health equipment/beauty equipment
ISO acquired
ISO9001: 2015 Quality Management Systems
ISO13485: 2016 Medical Devices-Quality Management Systems
Memberships
Japan Home-Health Apparatus Industrial Association
Main Customers
Dinos Cecile Co., Ltd., Artra Corporation, Asaoseni Industry Co.,Ltd., FUJIIRYOKI
Main Stockists
Bridgestone Diversified Chemical Products Co.,Ltd., SAXA Techno, Inc., Excel Co., Ltd., MIE ELECTRONICS CO., LTD., Nakano Electric Corporation, Fineplas Co., Ltd.
Cooperative
Research
Aoyama Gakuin University,International University of Health and Welfare,Kurume University,Teikyo University of Science,Toyohashi University of Technology,Waseda University(alphabetic order)
Quality Management Systems ISO9001: 2015/Medical Equipment ISO13485: 2016 approval acquired

QUALITY MANAGEMENT SYSTEM

Riccoh Co., Ltd. acquired "Medical Device Manufacturing Authorization", "Type II Medical Device Manufacturing and Sales Authorization", and "Medical Device Repair Authorization" as per the regulations in the law (Pharmaceutical Affairs Law) concerning the assurance of quality, effectiveness, and safety of pharmaceuticals and medical devices. Further, Quality Management Systems ISO9001: 2015 and Medical Equipment ISO13485:2016 approval acquired as determined by the International Standards Organization (ISO).
Medical Device Manufacturing Authorization No.: 44BZ005002
Type II Medical Device Manufacturing and Sales Authorization No.: 44B2X00005
Medical Device Repair Authorization No.: 44BS290008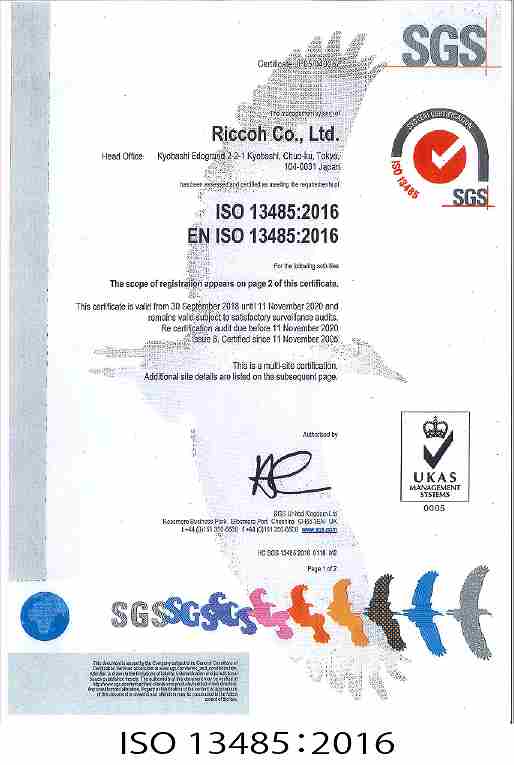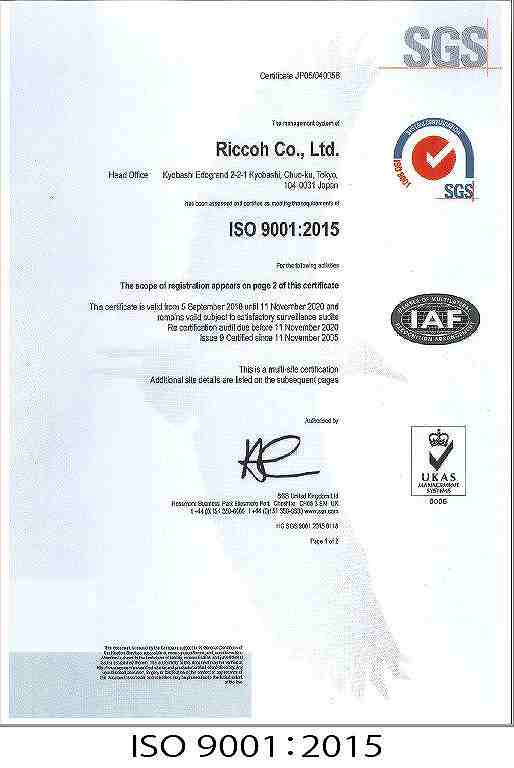 Office Information
Riccoh Co., Ltd. Plant
2744-212 Tomiku-Ura, Kunisakimachi, Kunisaki, Oita
TEL 0978-74-1311 FAX 0978-74-1310
GoogleMAP